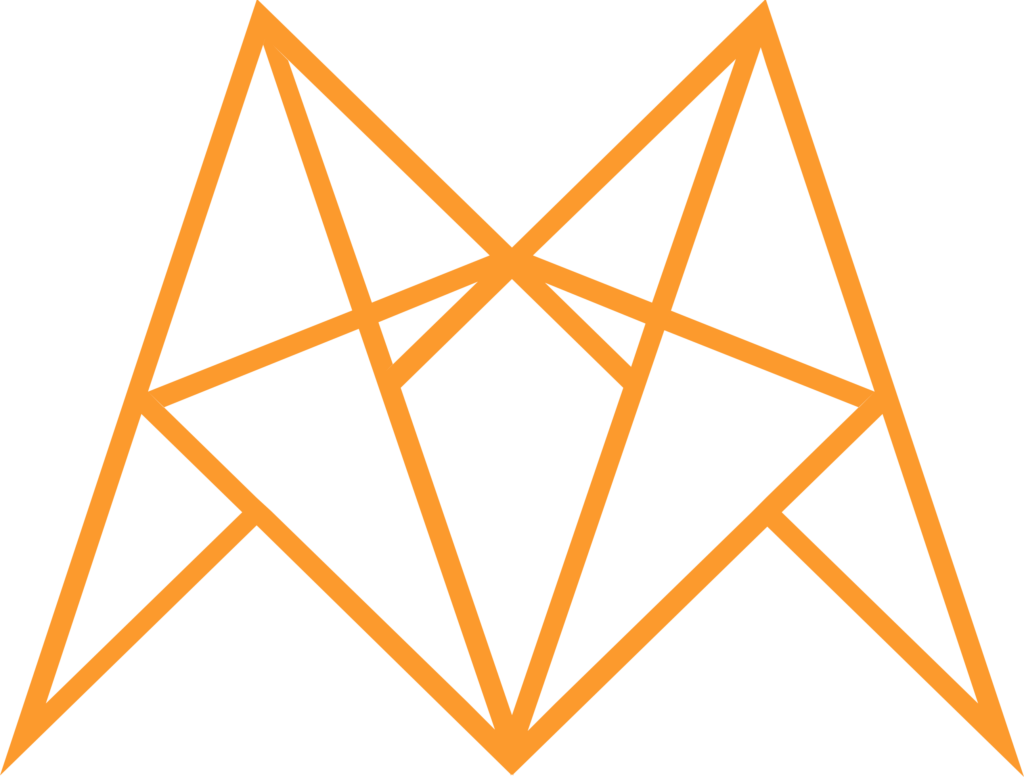 MEDIAATMOS transports premium live broadcast video across the globe
Delivered via unmanaged IP networks, achieving super low latency using
our video transport platform ELAS.TECH
How It Works
Live event example
The video output of a live production from within an arena is encoded and transported using the ELAS.TECH protocol. From the venue, the video feed is transported into the cloud infrastructure and on to a broadcaster, in this example, a broadcaster located in Malaysia.
The protocol uses AWS' backbone network to transport the signal globally, with last mile connectivity provided through a customer-sourced local ISP. All error correction and multi-pathing is carried out through the ELAS.TECH protocol.
Additional OTT feeds can be generated and delivered to a CDN of choice, and/or social platforms.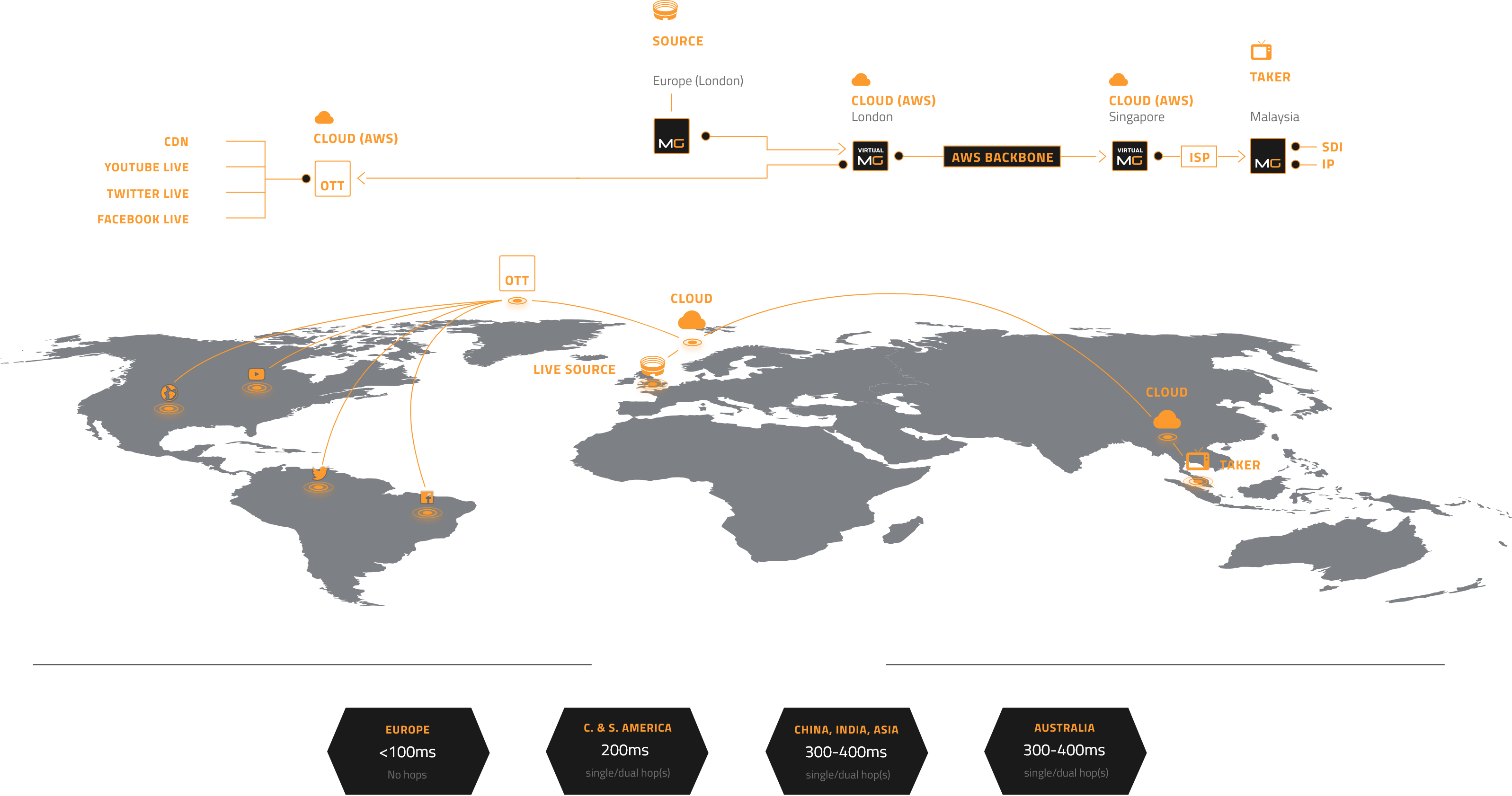 OUR OFFER
Cloud native technology, continuously evolving and never obsolete
ELAS.TECH enables customers to control all aspects of live video contribution, distribution, monitoring and analytics.
For the receipt and handoff of video streams we can offer our MediaGateway which can be installed as an appliance or a software instance.

Manage sources, destinations and create routes
Browse and acquire live sources and events
Record and playback content
Schedule live event contribution, publishing, recording and playback
Monitor and receive alerts
Publish to CDNs and Social Media platforms
Acquire sources off-platform from satellite downlinks and 3rd party teleports
---

Appliance for pick-up and delivery of live video streams
Supports SDI encoding and decoding and/or IP
Supports SRT, RTMP, HLS, DASH and RIST
Allows for 2022-7 I/O
Centralised management of allow and deny lists
Optimised for multi-path resilience
Integrates with any SRT or RIST compliant appliance
---
CUSTOMER STORIES
Here is how we helped our customers
MediaAtmos works with broadcasters and content owners all over the world for the delivery of live television and OTT content.

Radio Television Malaysia (RTM) is the public broadcaster in Malaysia delivering multiple television and radio channels across the country and abroad.
MediaAtmos powers its MyKlik platform, delivering live to OTT workflow as well as VOD encoding and packaging for OTT distribution.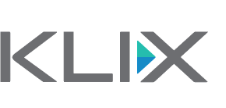 KLIX was the exclusive Indonesian rights holder for online and OTT. MediaAtmos was selected by KLIX as their exclusive video encoding and transport services company for the FIFA World Cup Russia 2018.

MediaAtmos delivers many of the world's most prestigious sporting events on behalf of DAZN and underpins DAZN's premium cloud-based sports acquisition and distribution platform DAZN CONNECT.
DAZN CONNECT interfaces with hundreds of sports broadcasters around the world and delivers thousands of hours of premium sports content every month.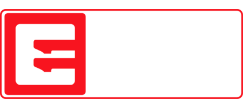 ELEVEN SPORTS is an award-winning global sports provider delivering world-class international and domestic sports and lifestyle entertainment to dedicated fans everywhere. Expanding globally, and with a deep understanding of the local fan, ELEVEN is challenging how live sport is packaged and delivered.
ABOUT
MediaAtmos is a software technology provider that specialises in cloud-based content services.
Focused entirely on supporting customer needs for multi-market scale and revenue generation, combined with cost reduction and improved quality, MediaAtmos is at the epicentre of cloud exploitation and artificial intelligence augmentation. Delivering software services that truly enhance customer capabilities and brand dissemination.